Realize the ROI of
Custom Software
You Control The Outcome
Are you tired of trying to fit a square peg in a round hole? Custom software development caters to your business and your processes. You are no longer dependent on someone else's decisions about what the software should or should not do.
Tech Tailored to Your Team
Achieve improved efficiency and staff productivity with software custom developed to your company's needs, workflows, goals and preferences.
Sustainable Growth
Custom software grows along with your business, ensuring long-term sustainability. Enjoy the flexibility to add features, integrate with existing software, and adapt your solution as your business needs change.
Enhanced Security
Concerned about vulnerabilities and the risk of data breaches associated with commercially-available software? Custom software solutions give you the option of robust security measures tailored to your specific requirements.
A Higher Level of Support
Our dedicated 24/7 support and maintenance services ensure you always have personalized support and an efficient team dedicated to your system performance.
Long-Term ROI
New software development is an investment that pays back over. It eliminates the need for multiple licenses or subscriptions and reduces the reliance on manual workarounds by streamlining processes.
Can-Do

Coding Capabilities

Our expert developers are 'fluent' in many coding languages including Python, JavaScript, PHP / Laravel, Swift for iOS, Kotlin for Android, Azure, Amazon AWS and more!

A Discovery Process helps us determine which solution will achieve your goals for success. We utilize both off-the-shelf programs and custom coding to develop the perfect new software solution for your needs.
Realize the Power

of a Custom Software Solution

New software purchases always come with the promise of greater efficiency. But very often the promise doesn't pay off. Often businesses realize too late that the staff time and resources to integrate the new software outweigh its expected benefits.

As a new software development company, our engineers, programmers, and dedicated QA and maintenance team work together to ensure that your solution will address your pain points, help to increase productivity and maintain the functionality expected to meet our standards, and yours.

As your trusted technology partner, we work proactively to resolve and vigorously test the solution. Throughout the process, our project managers keep you informed as we work on delivering a quality product.
Our Five Phase Process
Phase 1:
Discovery & Requirements Gathering
Consult and clarify objectives and high-level requirements

Identify target users and core functions for the project
Phase 2:
Design
Assess user experience (UX), data management, and feature set

Identify development requirements (language, operating system, hardware)
Phase 3:
Development / Integration
Develop code in determined programming language

Frontend development, backend development and data integration
Phase 4:
Testing & Launch
Test and optimize codebase and user functionality

Set up servers / hosting environments and deploy
Phase 5:
Training & Support
Training and documentation on features and functions of the application

Software support including regular maintenance and updates
Why Choose

TechArk?

Our technical experts become an extension of your team. We dive deep into your business and processes to outline your top technology challenges. We then craft elegant and effective software solutions. We have transformed hundreds of businesses over the past decade of our journey.

Discover the TechArk Difference
Remarkable Results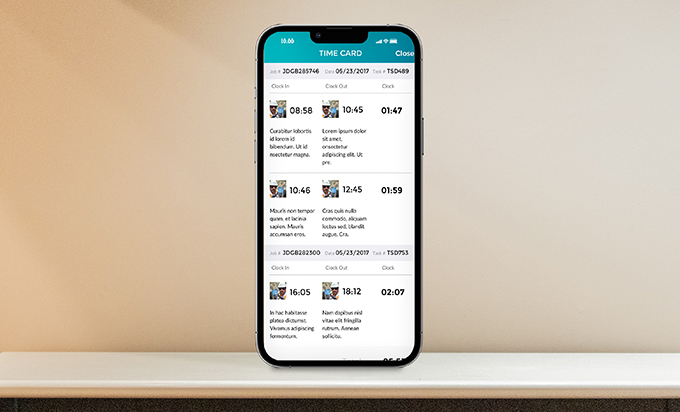 East Coast Repair and Fabrication
Improved Timekeeping in Record Time
Mobile App and Software Development Solutions
TechArk helped East Coast Repair and Fabrication maintain an existing operating system and also extend this platform with several new, complex features. Very quickly, our software architects demonstrated our ability to deliver on various requests the ECRFab team sent our way
View More
"Most companies had to use paper to track a new required training but because of software developed by TechArk, my company saved a significant amount of administrative time and money, giving us a competitive edge."
Chip Dodd
Support Services of Virginia
Read Reviews
Ready for a Tech Solution that Brings
True Transformation?
Our digital transformation experts and experienced developers are ready to answer your questions and exceed your expectations! Let's discuss a software or application solution.
Custom Software
FAQs
We have experience with various software technologies. Our approach is to craft the business solution first and then whether we need to build mobile apps, web applications, cloud apps or software integration, we will guide you with all of that.
We can support either Waterfall or Agile methodologies. The main goal is to define the requirements clearly, produce user-friendly designs and then develop the solution while we continuously test our work.
Yes, most certainly. Based on what you need, we can build a dedicated team of software architects, programmers, testing professionals, designers and project managers. We also offer pricing tiers.
View all FAQs